Our Office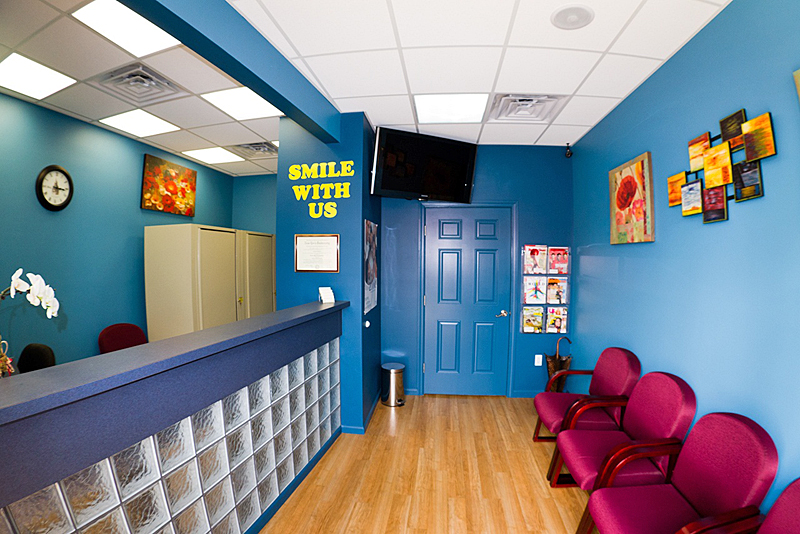 Our equipment makes us one of the most technologically advanced offices in the area. We have digital X-ray, which emit 90% less radiation than standard X-rays. A flat-screen monitor situated directly in front of you allows us to show you your teeth and its problems. At City Dental Care PLLC you can even watch TV while you're being treated.
STA Single Tooth Anesthesia System Unit allows achieving more precise injections, improved drug delivery and materially enhanced patient comfort levels.
We also offer a variety of cosmetic procedures such as:
Teeth whitening using Zoom Advanced Power lamp which gets teeth whiter, faster, and keeps them whiter longer
Snap-on-smile a unique, proprietary formula of hi-tech dental resin make it very thin yet extremely strong. It fits right over your own teeth to give you a beautiful, natural looking smile—even if you have stains, chips, gaps or missing teeth
Lumineers-Ultra-Thin LUMINEERS are custom designed to give you the beautiful smile you've always dreamed of. Unlike traditional veneers, there are no shots, no drilling of sensitive tooth structure, and no pain.
All of this technology allows us to be more accurate and efficient with your dental care, which enables us to provide the best dentistry at an affordable cost to you.